Via Brera 2 : our Flagship Store in Milano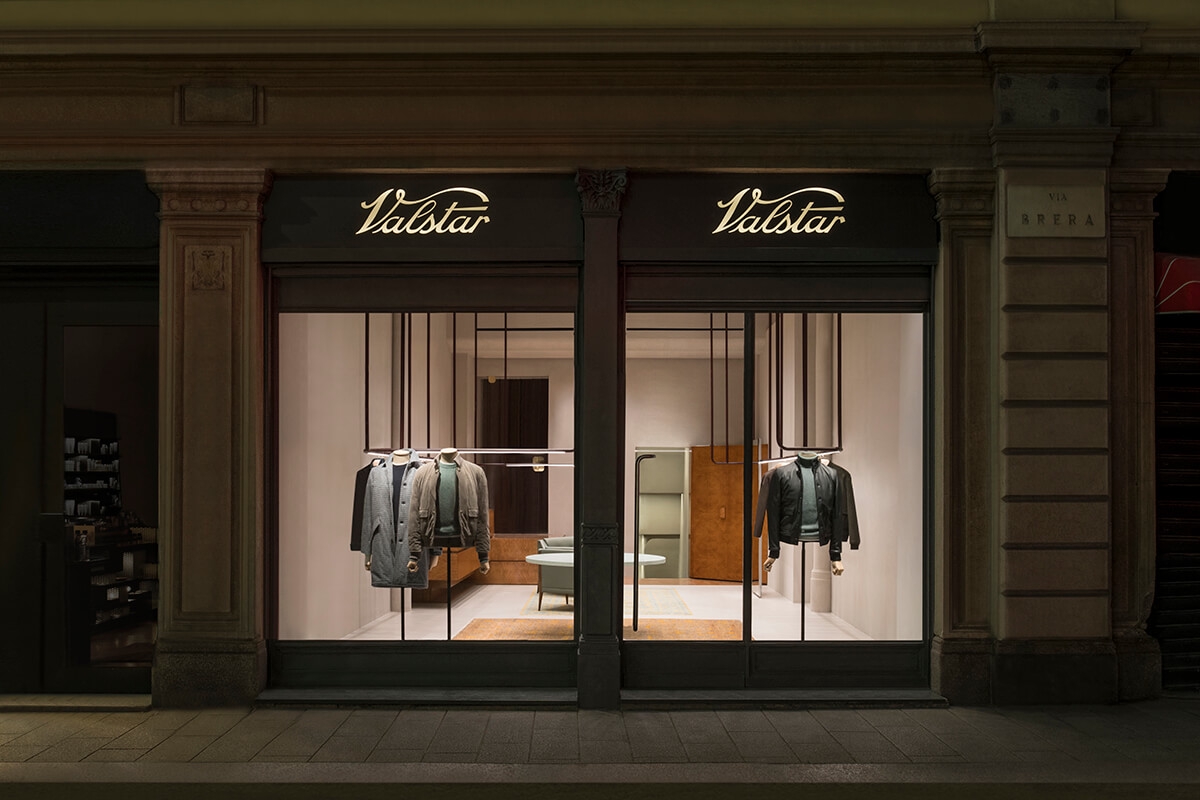 Located in the heart of our hometown on Via Brera in an elegant and early-20th century building, the opening of our flagship store marks a defining new chapter for Valstar.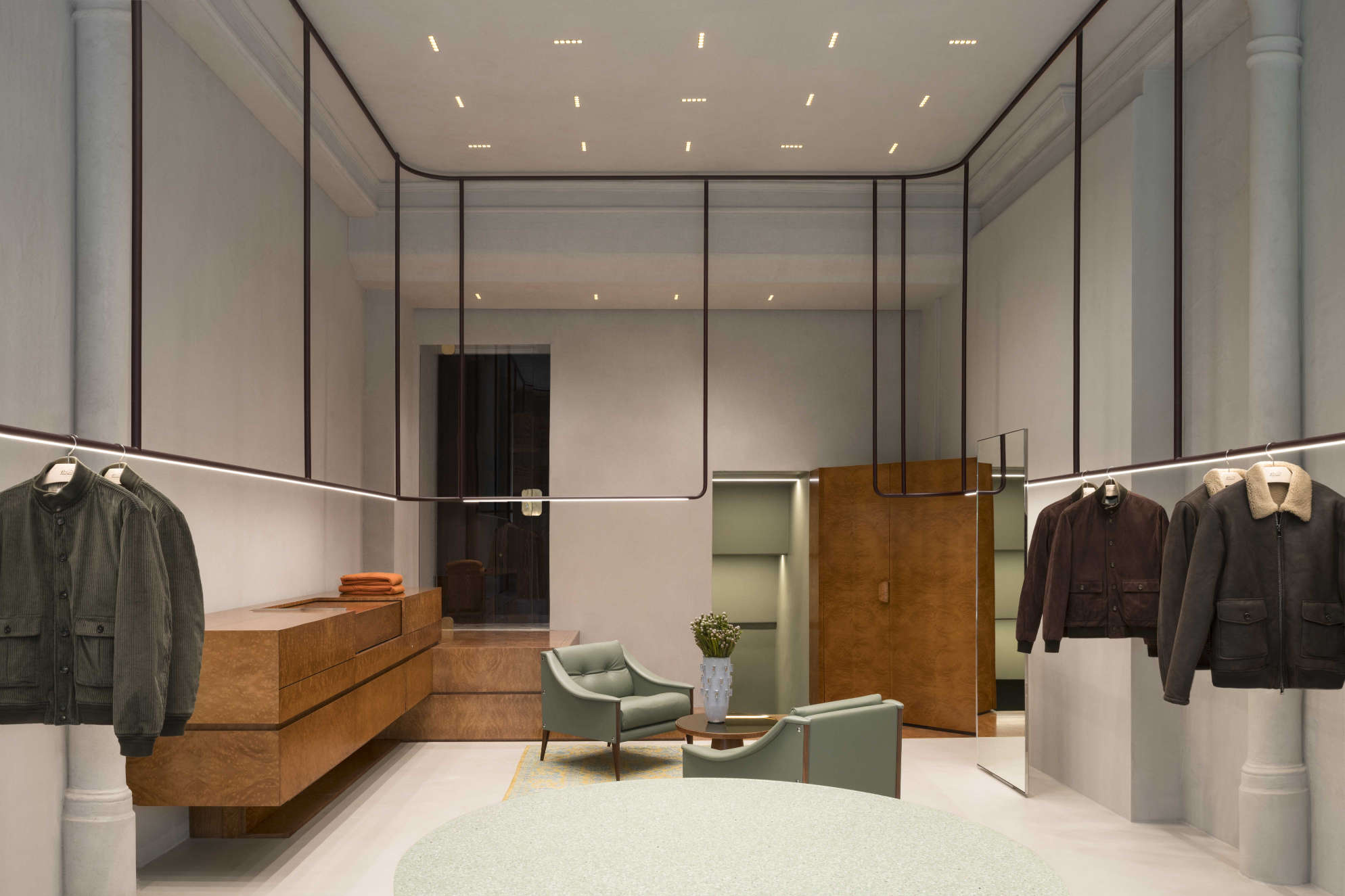 Purposefully modern in its presentation, which pleasantly contrasts the local area, our space has been designed in collaboration with the leading interior architecture firm Storage Milano.
Our flagship store aims to lean lightly on our 110 years of heritage via bespoke furnishings made from vintage myrtle briar (including a hidden bar) that are both traditional and masculine, and point towards our future plans with our timeless designs displayed against the bare walls and on contemporary industrial railings.
There are also a mix of carefully selected modern and design pieces, such as the Dezza armchair by Gio Ponti and a Cassina round table, which subtly nods to the golden era of Milanese Design.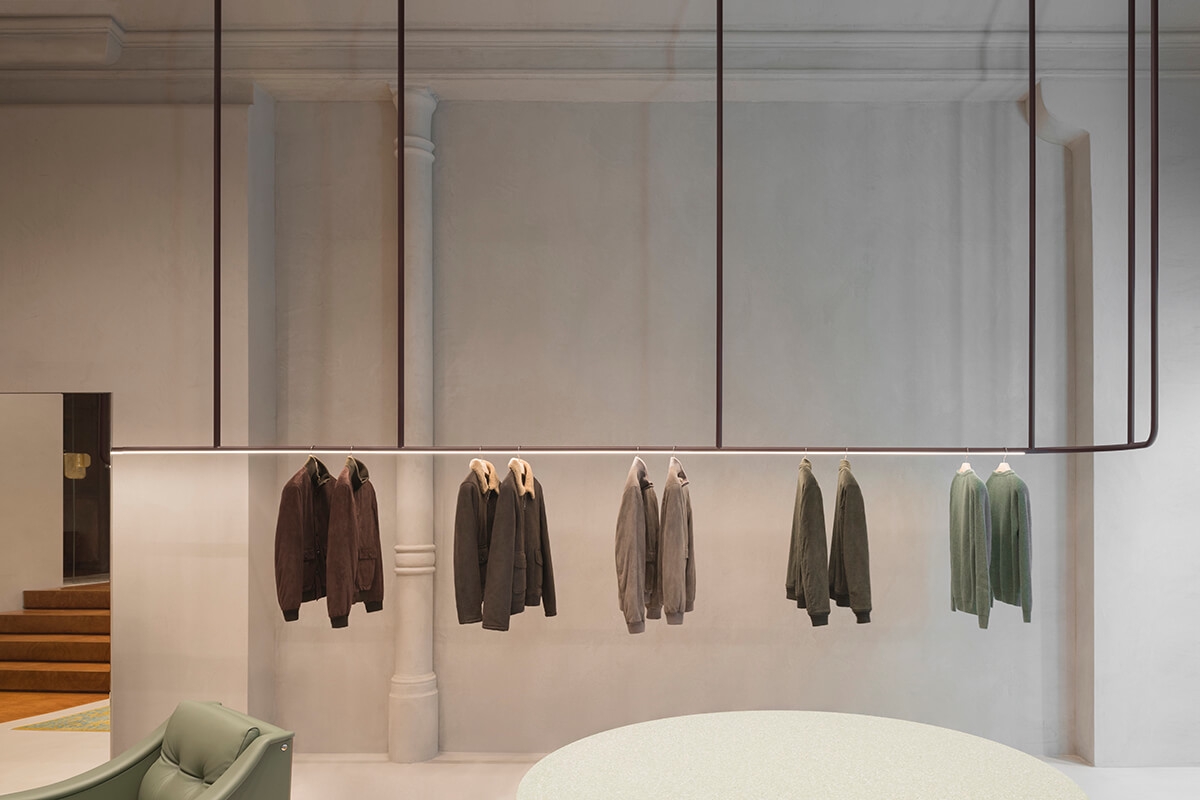 This space will forever now act as a comfortable and inviting entry point into the Valstar world, whereby customers both old and new can discover all there is to know about us – from our early days of being the world's first luxury brand that specialises in outerwear to our commitment to crafting garments in Italy that's prevailed through to today.
This year marks our 110th anniversary, and with the launch of our first E-commerce shop and flagship store it's been one of our most memorable ones to date.